Careers
Careers education at St Bede's encourages students to discover their talents and gifts whilst exposing them to a variety of career opportunities. This then facilitates and informs subject selections and future pathways. Students are taught how to write a resume, cover letter and prepare for job interviews. In years 7 to 10, students complete a careers research and presentation project at the end of each year. In addition, all students from Years 7 to 12, are able to access careers counselling with the Careers Advisor Mrs Jennie Nemeth, to discuss individual subject selection and after school pathways. Careers education enables students at St Bede's the greatest opportunity to succeed in life after school in their individual study or employment pathway.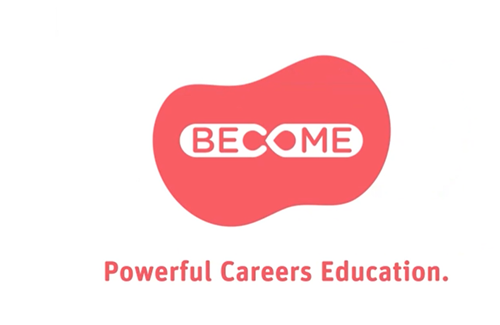 BECOME at St Bede's for YEARS 7, 8 and 9
Research demonstrates that providing the time, tools and space as part of their learning, helps students become more inspired learners today as well as improving longer term academic and career outcomes.
BECOME is a fun, interactive way to teach young people the adaptive skills and curiosity they'll need to explore, design and navigate the fast-changing world of work. The program is led by teachers and integrated within the curriculum.
The program isn't designed to direct them to particular occupations but to inspire them:
to reflect on their unique and evolving strengths, interests and aspirations.
to broadly explore the dynamic, exciting world of work, recognising and breaking free of gender and social stereotypes.
to come up with multiple possibilities for their future that excite them now; and
to design and implement experiments that allow them to test out and adapt those ideas for their future.
YEAR 7 Students participate in fortnightly careers lessons using the Become programme.
YEAR 8 Students participate in fortnightly careers lessons using Become programme. In addition to lessons at the start of term 2, covering resume writing, cover letter writing, interview skills practice and preparation. Due to our student survey data revealing that many of our students in this aged group are interested in starting to apply for their first casual employment position, either this or early next year. However alternative lessons are available for students who would not like to prepare for casual employment. Towards the end of term 2 students will participate in careers lessons to prepare them for subject selections the following year.
YEAR 9 Students participate in fortnightly careers lessons using Become programme. In addition to optional resume writing, cover letter writing and interview preparation with optional alternative lessons.
YEAR 10 Students in year 10 have a specific program designed to assist them in making subject selections for stage 6 and/or to support them in the various pathways to senior studies, apprenticeships, alternatives education pathways or full-time employment. Students also have the opportunity to participate in work experience if they are considering a trade pathway.
YEAR 11 and 12 Senior Students are able to access carers counselling any time they wish by booking an appointment through Teams chat with Mrs Jennie Nemeth the Careers Advisor.
Useful links 

Supporting your child if they are unsure of their future direction

VIA Character Strengths Survey

Year 12 support

After school education pathways